2018 IBA EXHIBITION IN GERMAN
Exhibition time: 2018 -9-15 to 2018-9-20
Exhibition place: Munich, Germany
IBA is the world's leading bakery and pastry making fair. Since its inception in 1949, it has been a platform for experts and scholars in the baking, pastry and fast-food industries. Moreover, IBM acquired a lot of support from others associations , such as German Confectioners` Federation, German Federation of Plant Bakeries and UIBC, International Union of Bakers and Confectioners. Also, the latest baking and processing equipment, products, raw materials, services and latest technology were provided by the exhibitors from five continents. Those equipment and technology are not only suitable for small and medium-sized enterprises to explore the market, but also suitable for large baking and pastry production industry enterprises to display their corporate image.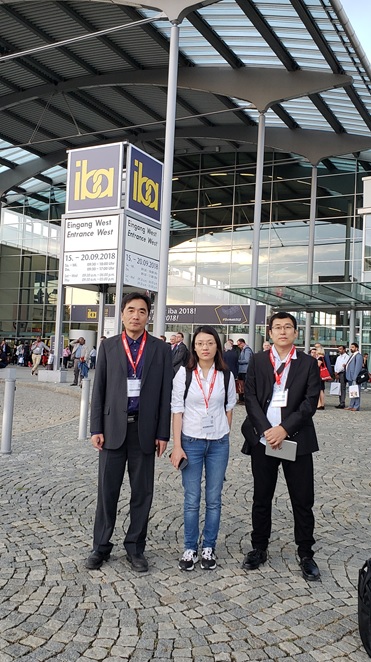 The international department of SUNSON attended the baking industry exhibition. There were many baking enzyme manufacturers and agents came to our stand to negotiate the cooperation intention, and asked for samples for testing. The exhibition had attracted many factories and distributors of food additives and accumulated a wide customer base for us to promote our new products.
During the exhibition, we actively promoted our baking enzyme products that European food factories and distributors had expressed their strong desire to cooperate with our company. The exhibition had also attracted clients from India, Germany, France and Poland. Therefore, we will continue to communicate with European baking enzyme customers in order to expand the brand profile in Europe and open up a wider market in Europe.