Date: Aug.21st-23rd,2018
Location:São Paulo Brazil
Sponsor: UBM
Holding Cycle: Annual
Food Ingredient South America (2018) was held by CMP Business Media at Transamerica Expo Center São Paulo Brazil. As the most authoritative and professional exhibition of the South American food industry, Fi South America and Hi South America are held alternately. And this year, Fi and Hi were merged. The exhibition attracted many leading food industry companies from Brazil or other countries, such as BASF, DSM, HETERO, ANASTACIO, DOHLER, etc. The exhibition attracts lots of exhibitors from around the world and nearly 10,000 buyers every year, mainly from Brazil, Argentina, the United Kingdom, the United States, Canada, Italy, Switzerland, Poland, the Netherlands, France, Belgium, China, Japan and other countries.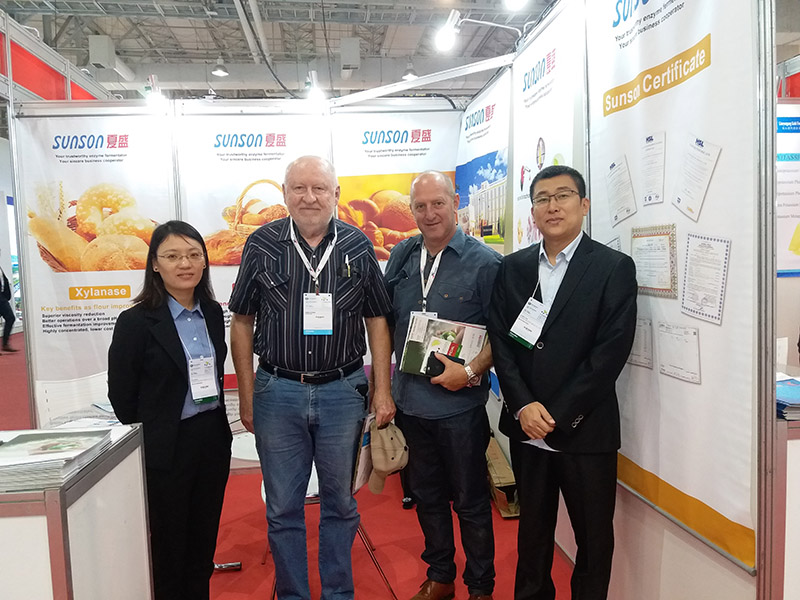 After well preparation, Sunson Industry Group attended this exhibition. We show our products such as Fungal Amylase Glucose Oxidase hemi-Cellulase Lipase xylanase and so on. And with comprehensive technical services, the series of Sunson Bakery Enzymes have become the highlight products in the same industry. The unique design of these bakery enzymes and precise market positioning have attracted the concentration from many companies. Many buyers had came to our booth and raised many technical problems encountered in the field of Baking Enzymes. After the technical guidance and optimization provided by the engineers from Sunson Industry Group, almost the customers are very satisfied with the answer and made the purchase intention on site.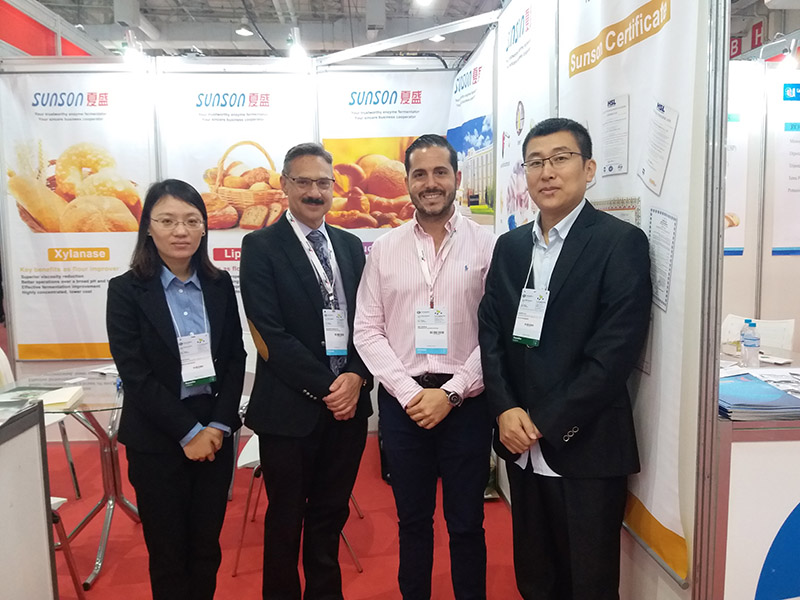 This exhibition is not only a feast of the industry but also a journey of harvest. During this exhibition, all the taken samples of bakery enzymes from Sunson Industry Group were all sold out by customers. And we also brought back many valuable comments and opinions from enzyme users and distributors.
Sunson Industry Group Co., Ltd. has made great development in the enzymes industry in recent years, and has get outstanding achievements, especially in the accumulation of brand. With splendid market operation capabilities, we have occupied a pivotal position in the field of baking enzymes. Even so, we know that there is still a long way to go forward. We will continue to optimize our management system, accelerate the process of building the Sunson brand and manufacture more high quality enzymes to serve the new and old customers.