ILDEX VIETNAM 2018
ILDEX VIETNAM 2018
20th Mar., 2018
The 2018 Vietnam International Livestock and Dairy Exhibition (ILDEX VIETNAM 2018) was held in Ho Chi Minh, Vietnam from March 14th to 17th. The exhibition is a gathering of poultry, ruminants, fisheries, feed and feed machinery, U-fabrication and equipment, meat processing, etc., as the seventh exhibition of ILDEX VIETNAM in Vietnam, with more than 250 Manufacturers and professionals from 30 countries around the world participated in the exhibition to showcase and exchange the latest products, technologies and services of the global agriculture and animal husbandry. At the same time, it also attracted customers from India, the Philippines, Pakistan, South Korea and other countries to attend the exhibition, and more than tens of thousands of visitors during the three-day period. International department of SUNSON INDUSTRY GROUP CO., LTD. participated in the industry event on behalf of the group head office.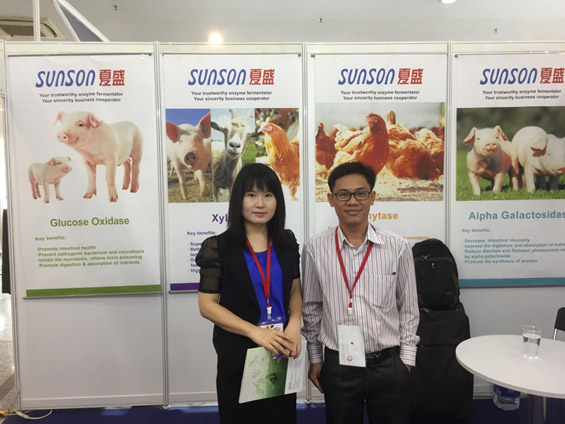 At the three-day exhibition, there are new customers looking for products, as well as our old customers and suppliers and agents in the feed industry. During the conversation with the customer, we introduced our company's products and usage methods in detail, and further understanding of customer needs, market dynamics, and related products in the same industry during the conversation.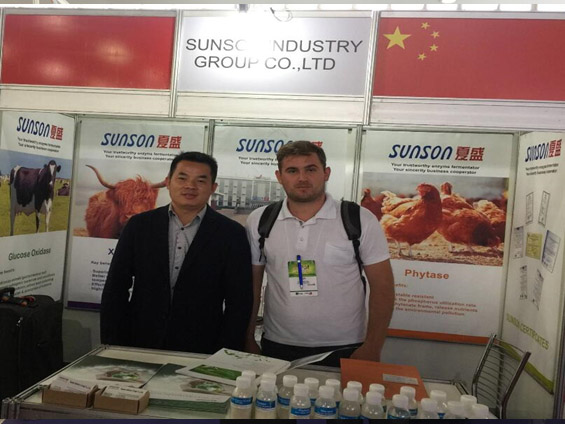 We show our products such as low-temperature α-amylase β-glucanase lipase β-mannanase phytase xylanase Cellulase protease Complex enzymes for animal feed and so on.
The exhibition is large in scale and has a wide customer base. It is a valuable animal exhibition! I believe that through this exhibition and our unremitting efforts and exploration in the later period, we will be able to open up a better market in Vietnam.